Ask the right question about sales skills
Marcel Hoefman
14-05-2023
When developing sales skills, professionals often look for 'something new'. But does that always yield the best results? No, according to KENNETH SMIT trainer Marcel Hoefman.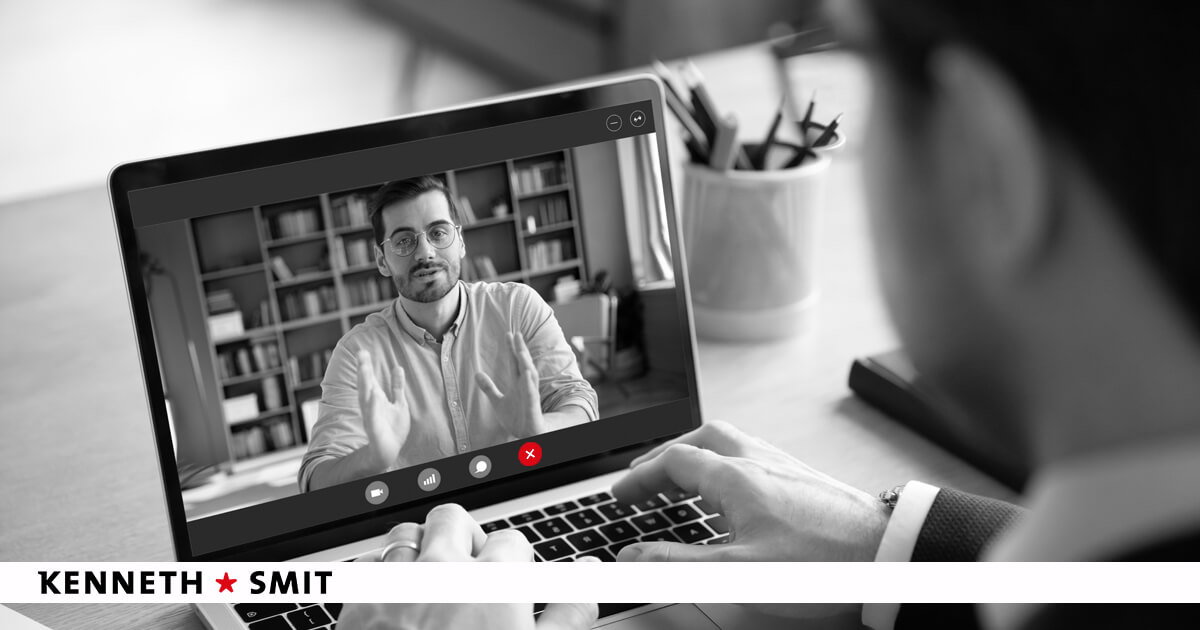 When developing sales skills, professionals often look for 'something new'.
But does that always yield the best results? No, according to KENNETH SMIT trainer Marcel Hoefman.
Mark is a sales manager at an ambitious company. My team consists of experienced sales people', he tells me during an exploratory talk about training courses. We've already had so many training sessions, we're looking for something new.
I come across it more often, the search for 'something new' in the field of training. Understandable: so much has already been said, written and trained on subjects called 'open doors'. Do you really have to do that again? Is there perhaps something else, something new?
The conviction under the statement 'we want something new' is usually that sales reps have a good command of the basic skills of their profession. They've trained these basics so many times before,' they say.
Interesting, because that is precisely where the essence of improvement lies and where 'the new' can be found. In my practice as a trainer I often see that commercial success is largely determined by hard work on the basics. And not by the umpteenth hip or hype method that sounds seductive, but in practice mainly leads to disappointment.
Basic skills
What do we actually mean by basic skills in sales? Take a look: preparing conversations, taking control, building trust, process structure, asking impactful questions, actively listening, (non-verbal) communication, sharing insights, understanding decision styles, managing resistance, negotiating and of course getting commitment.
And inextricably linked to this is a range of behavioural and attitude aspects such as self-confidence, convictions and style flexibility. In short: less basic and simple than the term 'basic skills' suggests.

If you want to strengthen the performance of sales people through training, you can ask two questions about these basic skills:
"Am I familiar with this?"
The answer to this question is a resounding 'yes' from experienced salespeople. Basics are basics for a reason: they are included in almost every sales training course and sales book. That's why they are often referred to as 'open doors'. Unfortunately, the result is that closing these open doors restricts access to further growth and development.
If you really want to get better in the sales profession, ask another question about these skills, namely:
"How good am I at this?
Sales is not only a think-task, but also a do-it-yourself job. You may know a lot about communication, questioning techniques, objection techniques, dealing with DMUs etcetera, but in practice your knowledge about this is not decisive.
Commercial success (and the possible lack of it, for that matter!), is mainly determined by how well you master these skills in practice.
The question 'how good am I at this?' focuses on the effective application of what you know. This question therefore helps you to make strengths visible, to discover points of development and to improve sales results.
If, as a manager, you want to support your sales team in their skills development, the following three steps will help:
1. Write down which basic skills and behavioural aspects are relevant in your situation. Prioritize this list so you can determine what is important and what is less important in a specific sales role. The starting point 'sales is sales' is nice and easy, but too simple an approach to the complex practice.
Of course there are generalities, but it is the differences that are interesting. The basics for the commercial office are different from those for a key account manager. And a commercial process within the consultancy requires different skills than selling office supplies.
2. Look in the mirror with your team and do an honest self-assessment: how well do your people master their basics? Where is the rack? Who can learn from each other? What are you satisfied with? What requires development? How do you make the most impact in practice?
3. Get started with the results of this analysis.
What basics are you going to develop from sufficient to good? And how exactly are you going to do that? Who does what and what support do you offer your people?
Mark and his team have already looked in the mirror. They saw that some of the basics were fine. With other parts we just started working hard. The result: new ideas, new behaviour and a new vision on skills development.
And not unimportantly: new customers and new turnover.
Author

Marcel Hoefman
m.hoefman@kennethsmit.com
06-54764840

View my LinkedIn page